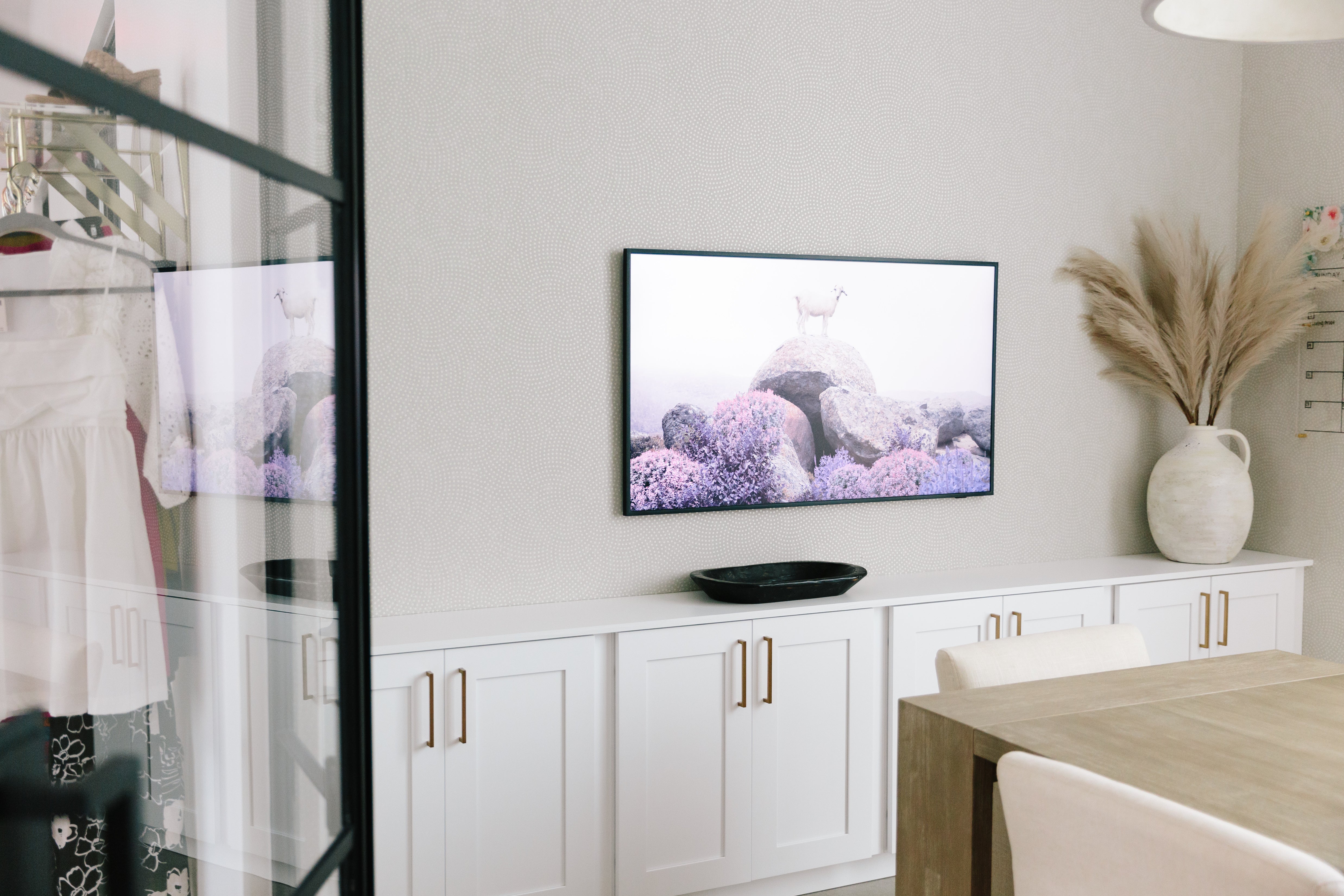 Conference Room Built-In
Our client was building out a new commercial space & had a conference room in the plans. They needed some lower storage but wanted the tv to mounted above it and not be too high to look at when sitting at the conference table.
Along the wall in the conference room, we used four full-height door cabinets at 30"H to achieve this look. We also did a 12" depth to maximize the space in the room.
They picked a white shaker-style door with a matching wooden top & modern gold hardware.
Loverly Grey Office - Athens, GA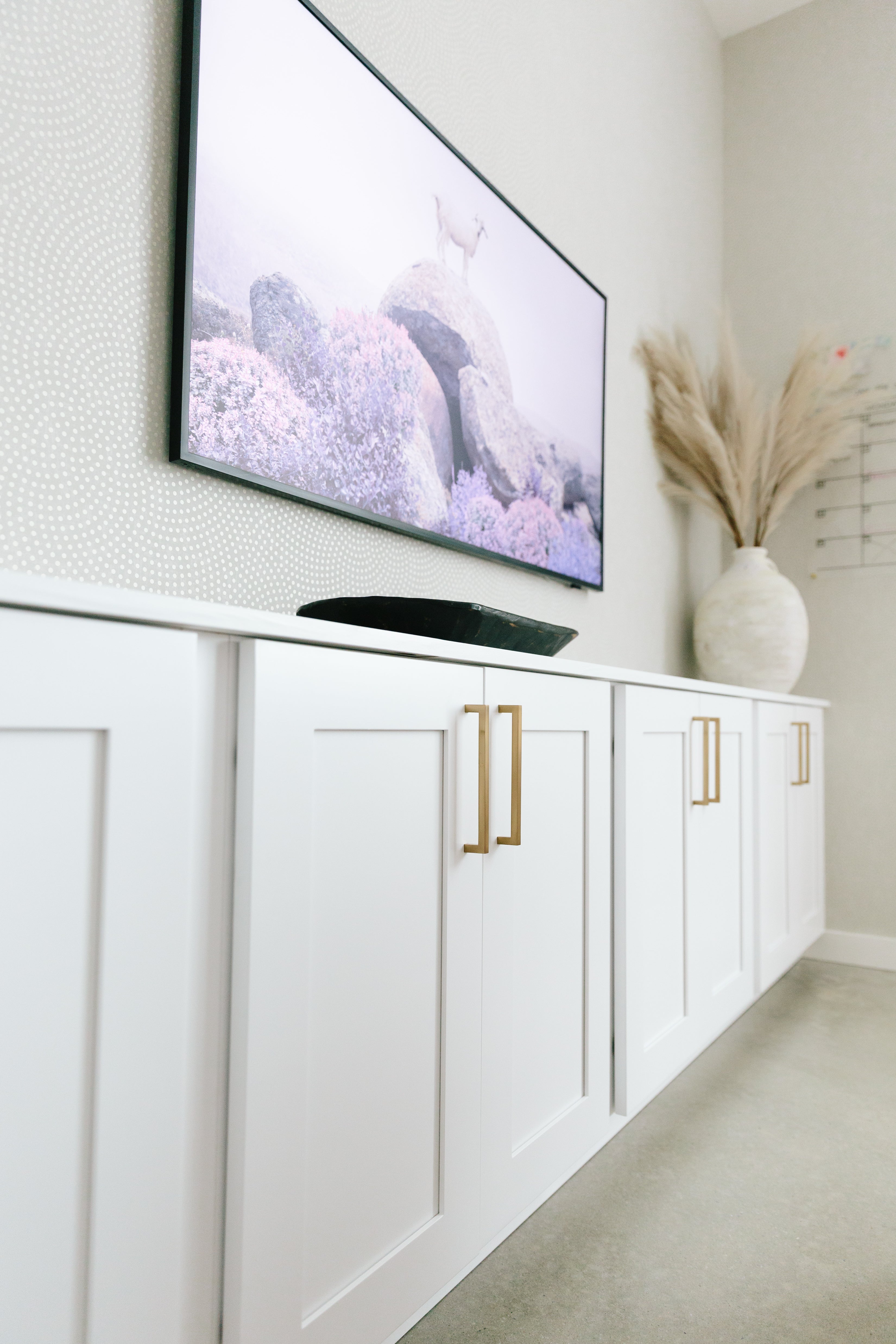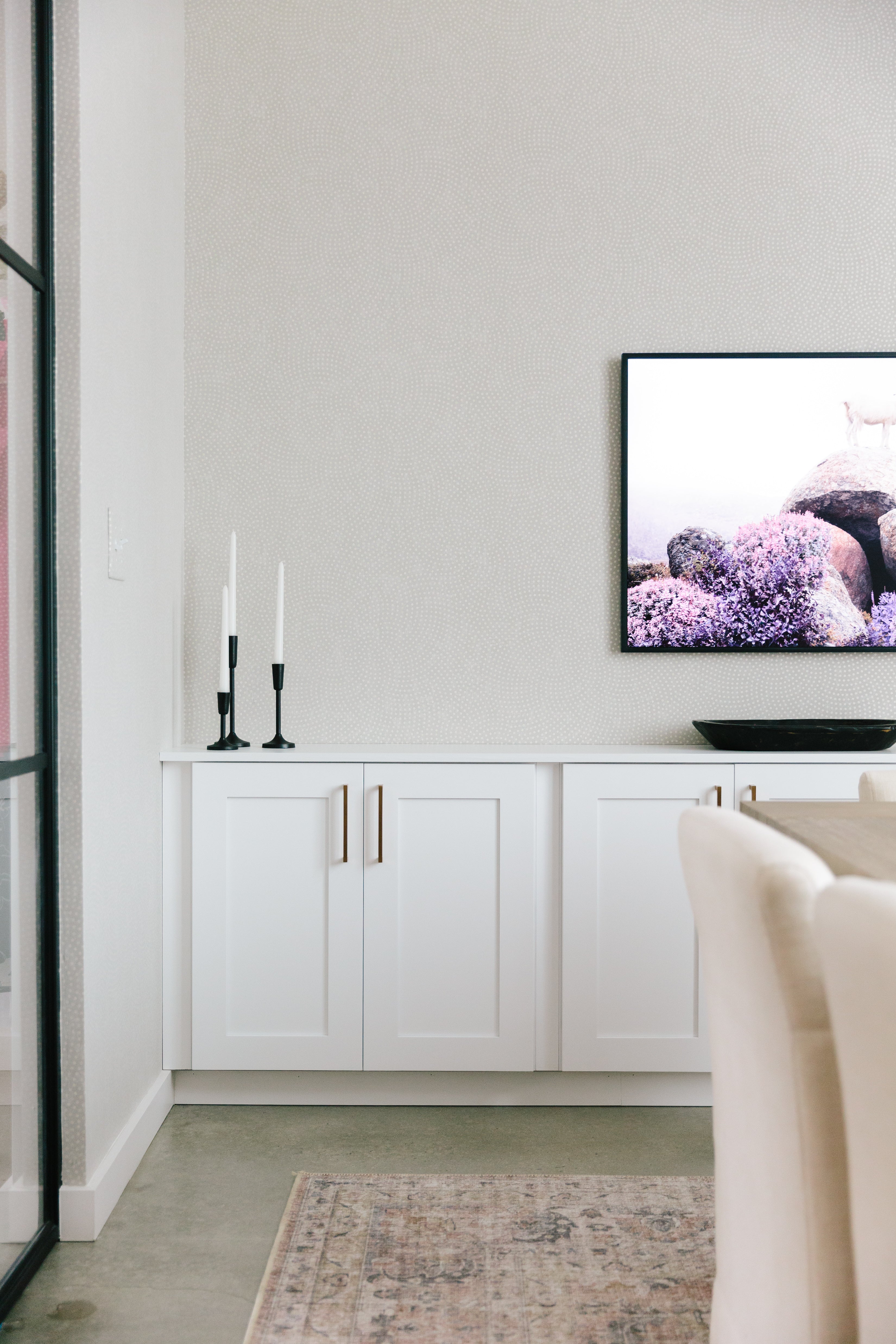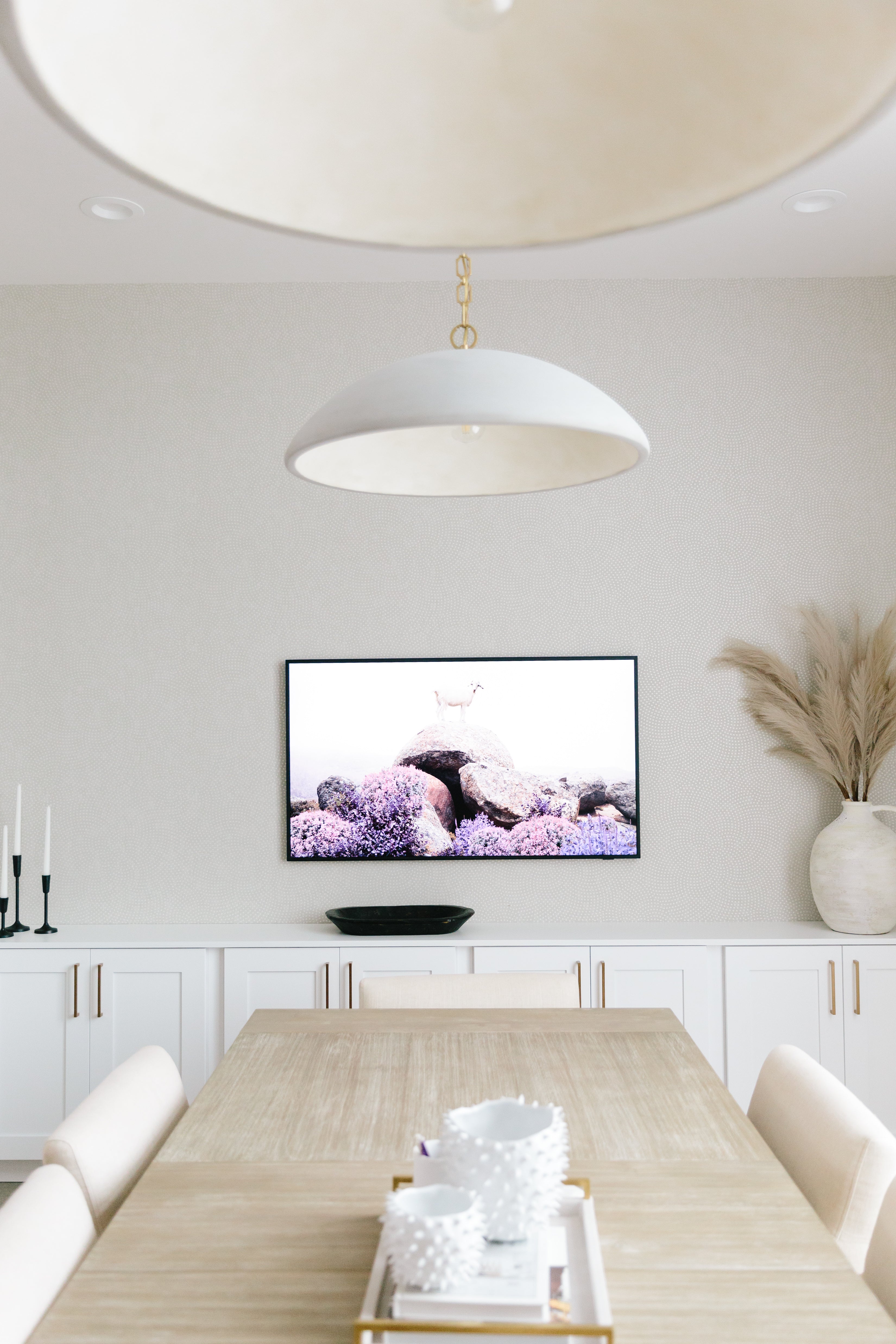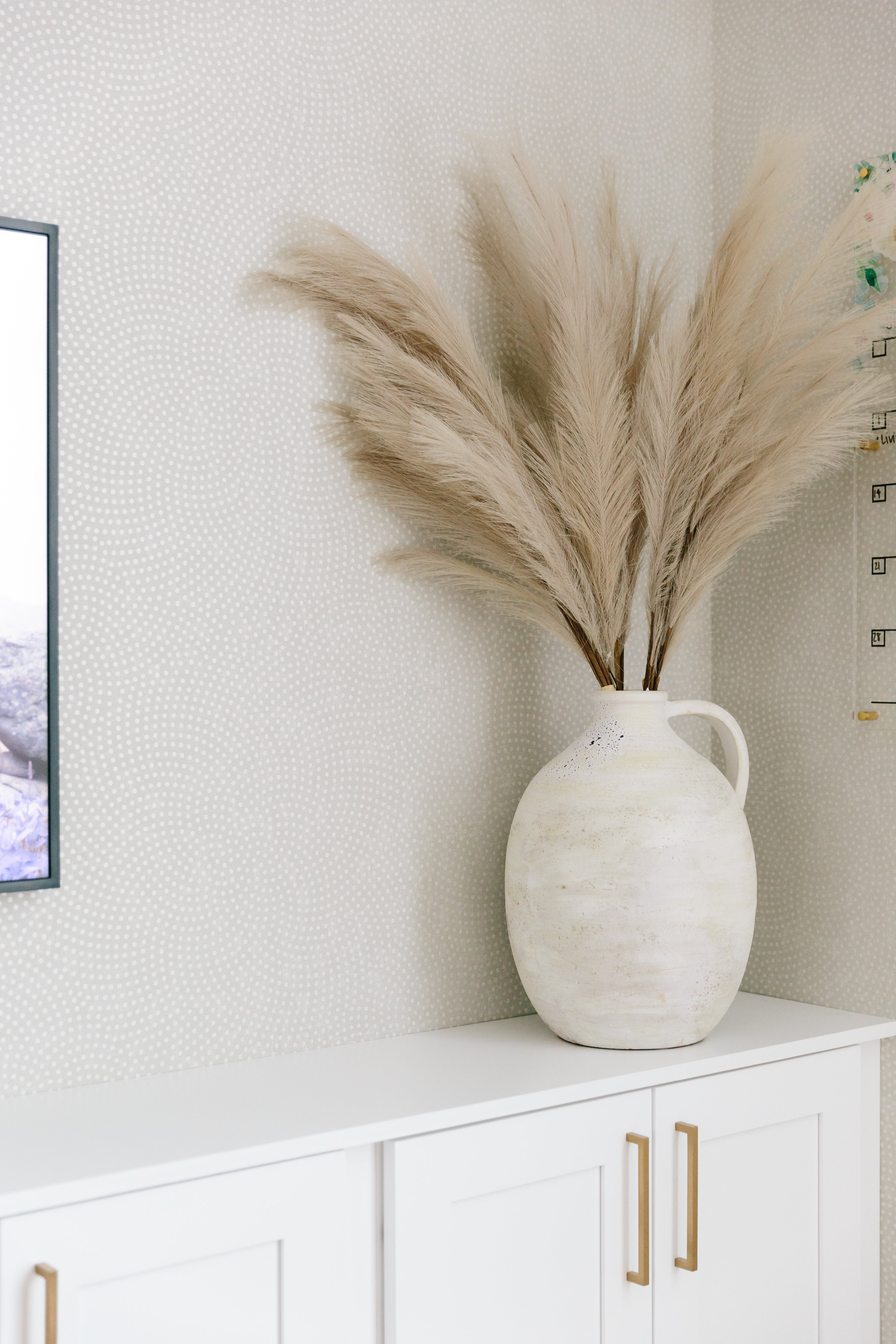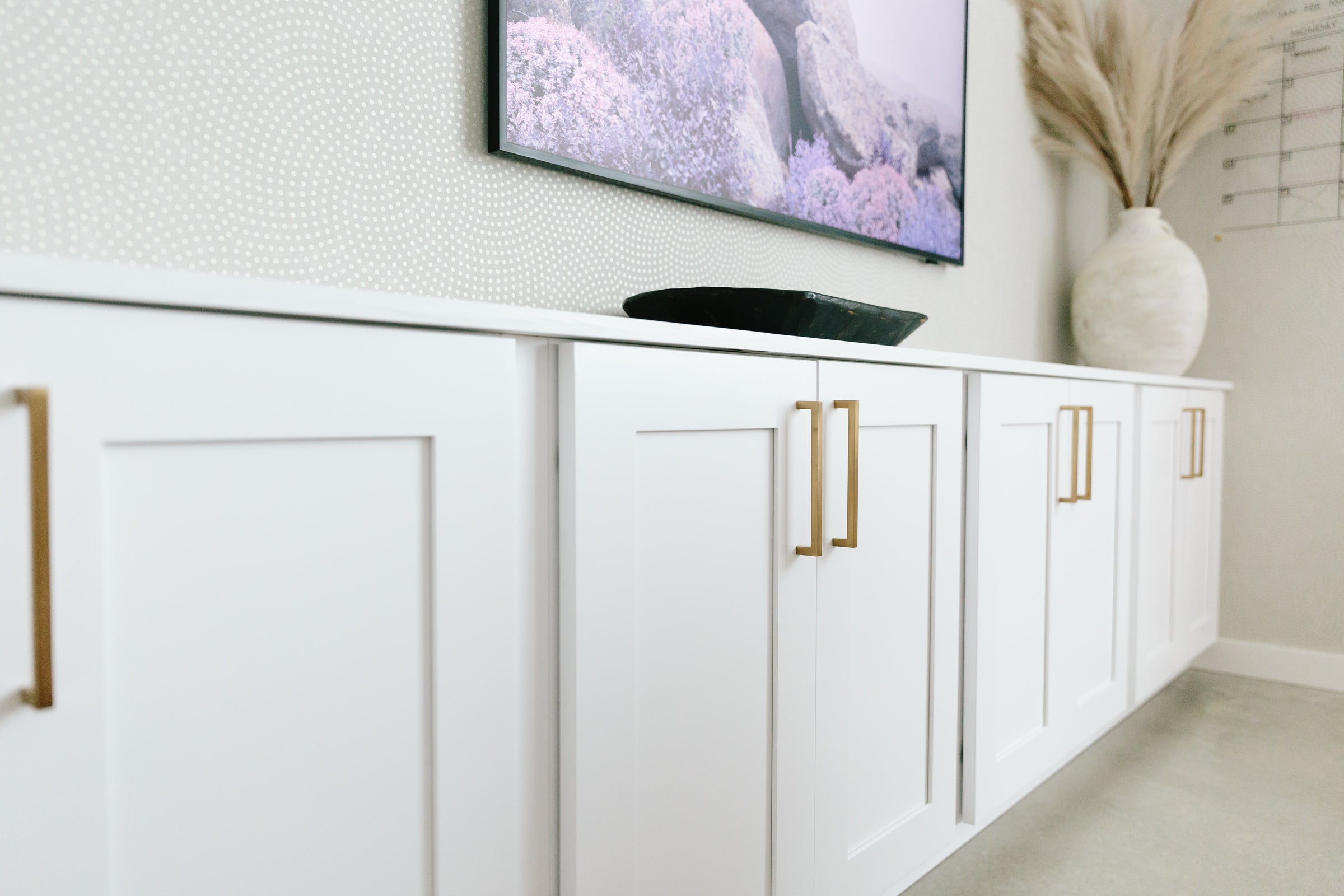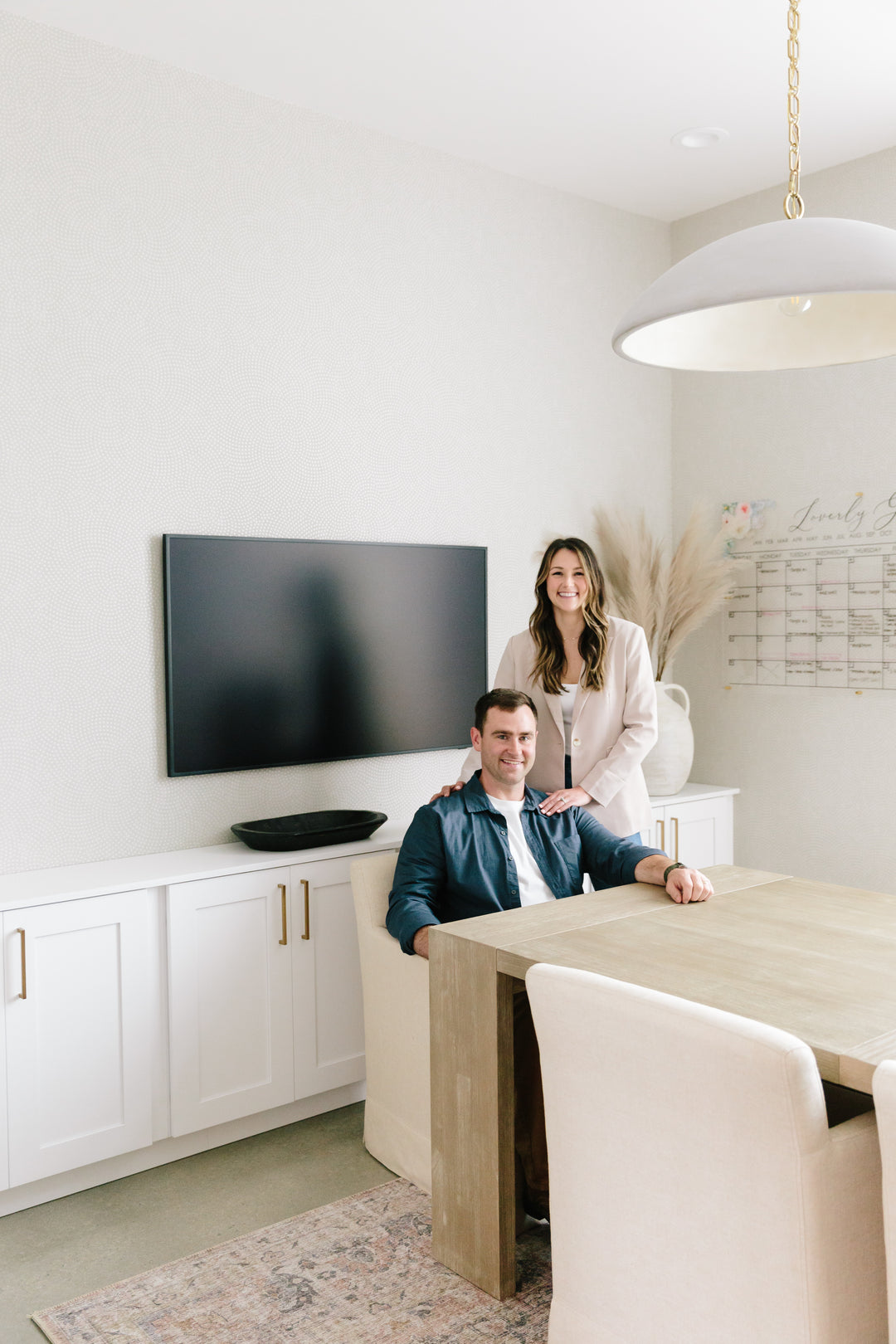 the 3d mock-up
Vision Planning
Finalizing the project details so our clients can feel confident they will love it from the start.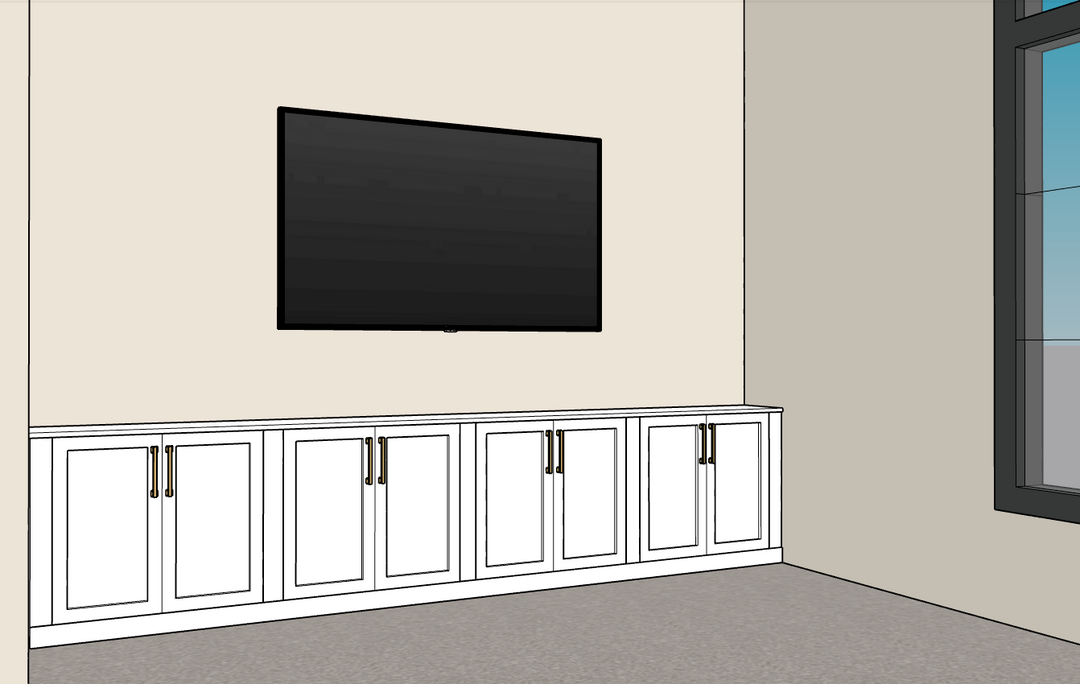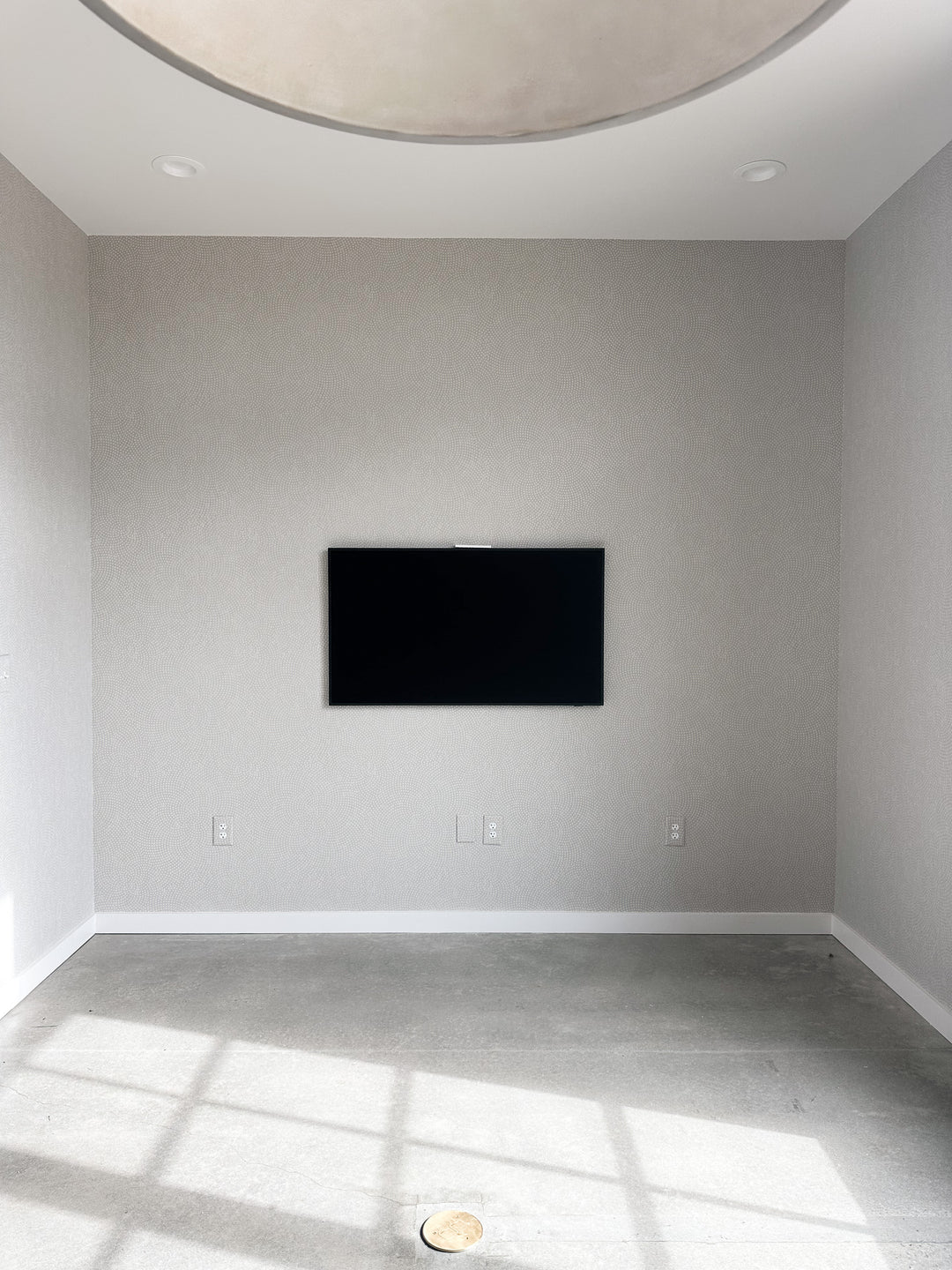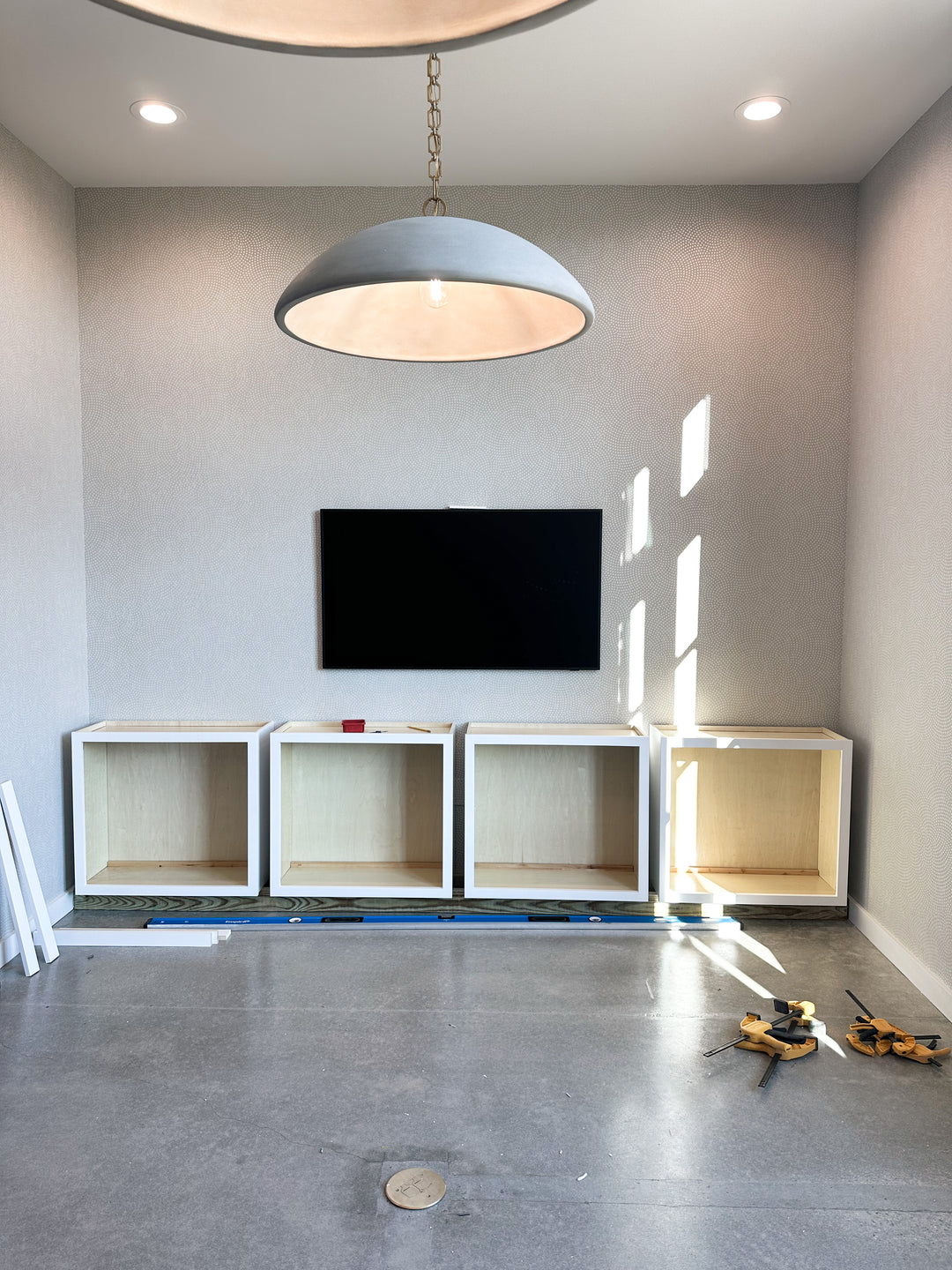 behind-the-scenes
How It Started
Before & during the project install.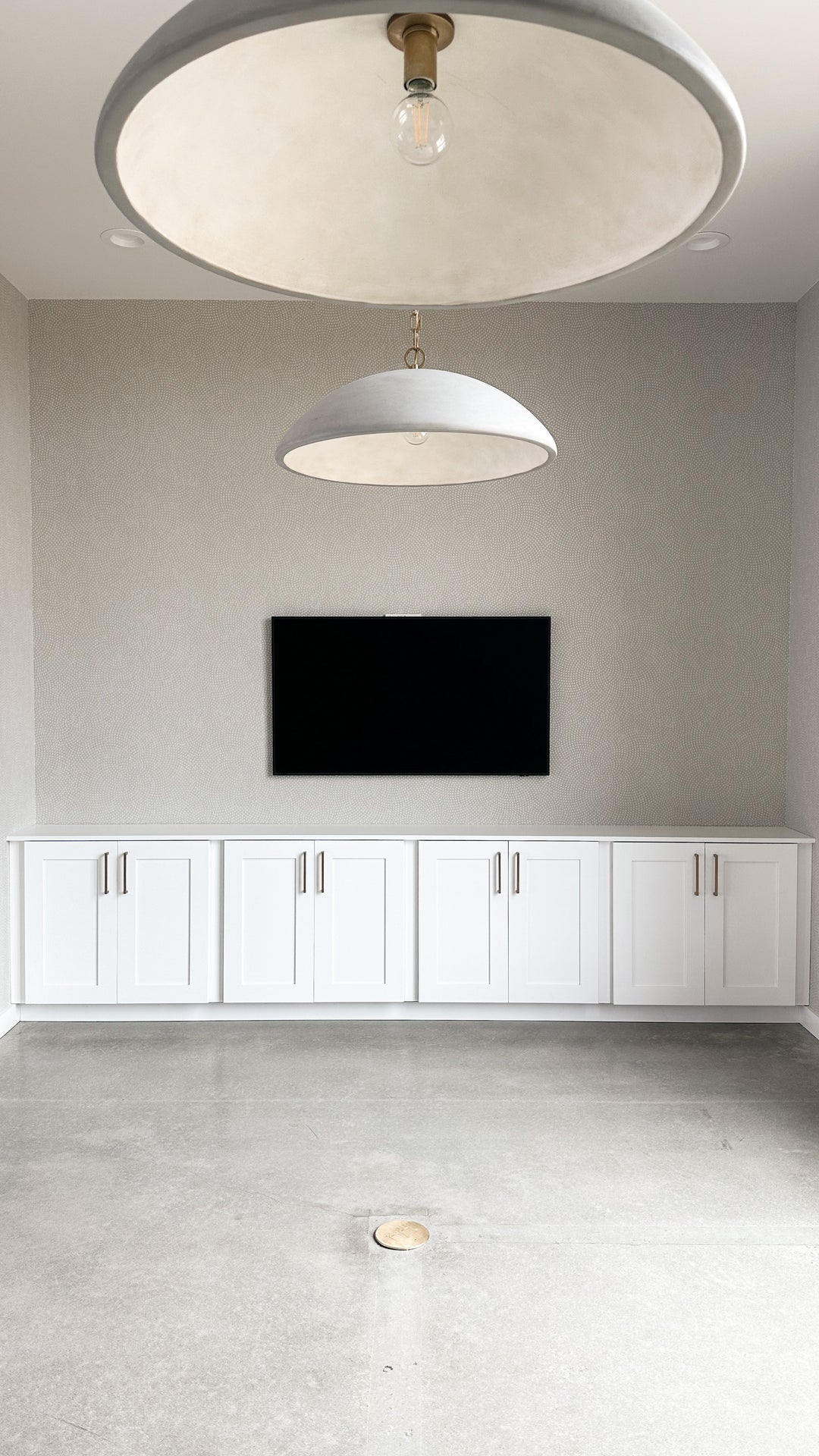 Hi, let's chat!

We're currently booking client projects for 2024 & can't wait to hear about the one you're dreaming up!