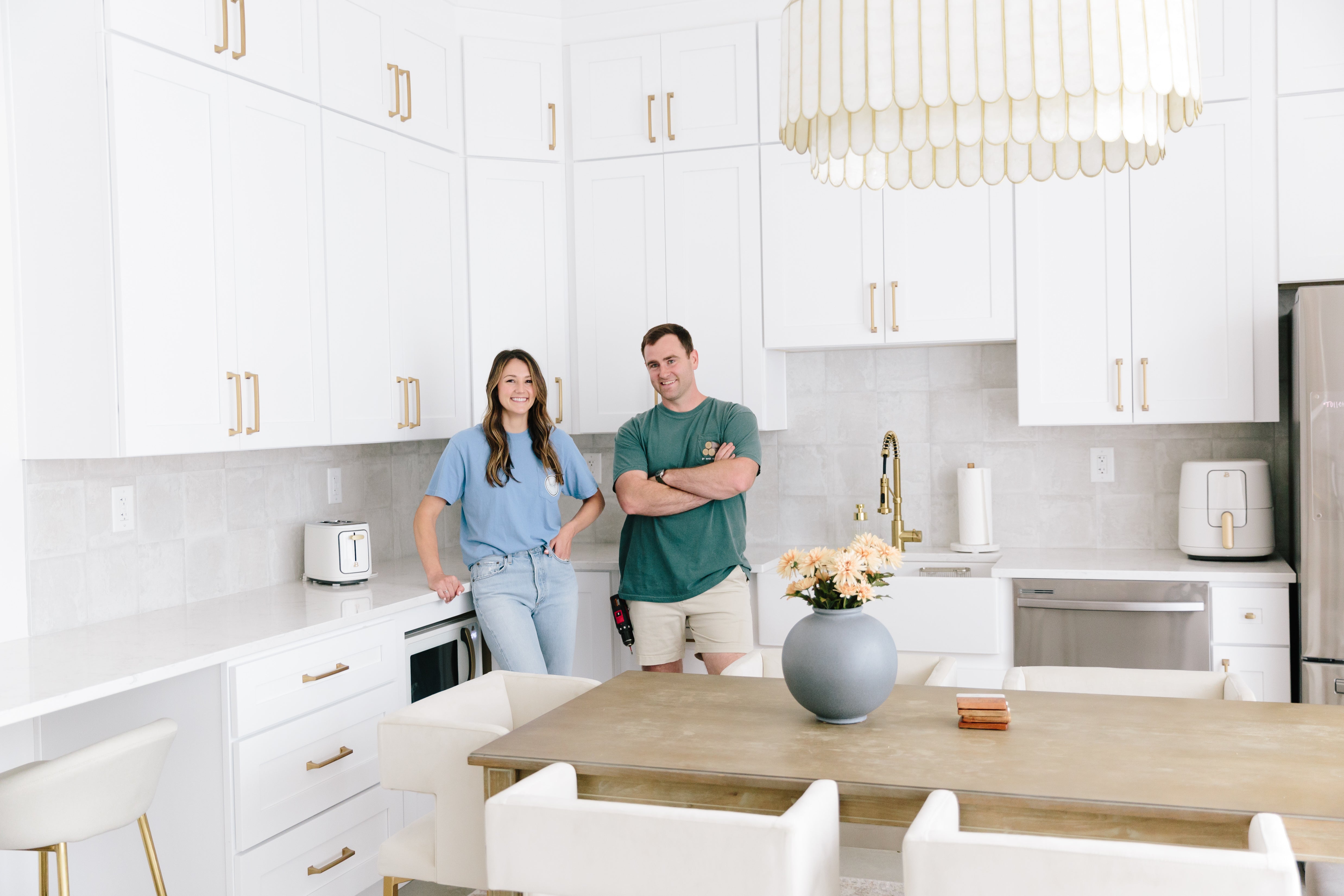 White Semi-Custom Shaker-Style Kitchen
Our client was building out a new commercial space for their business & needed an office kitchen to complete the space.
Starting with the overall layout for the office kitchen & break room, we designed the cabinet/appliance footprint.
We used out semi-custom cabinet line & the clients picked a white shaker-style door paired with champagne gold hardware.
Kitchen cabinets and door-pull hardware were also installed by Matt + Hill.
Loverly Grey Office - Athens, GA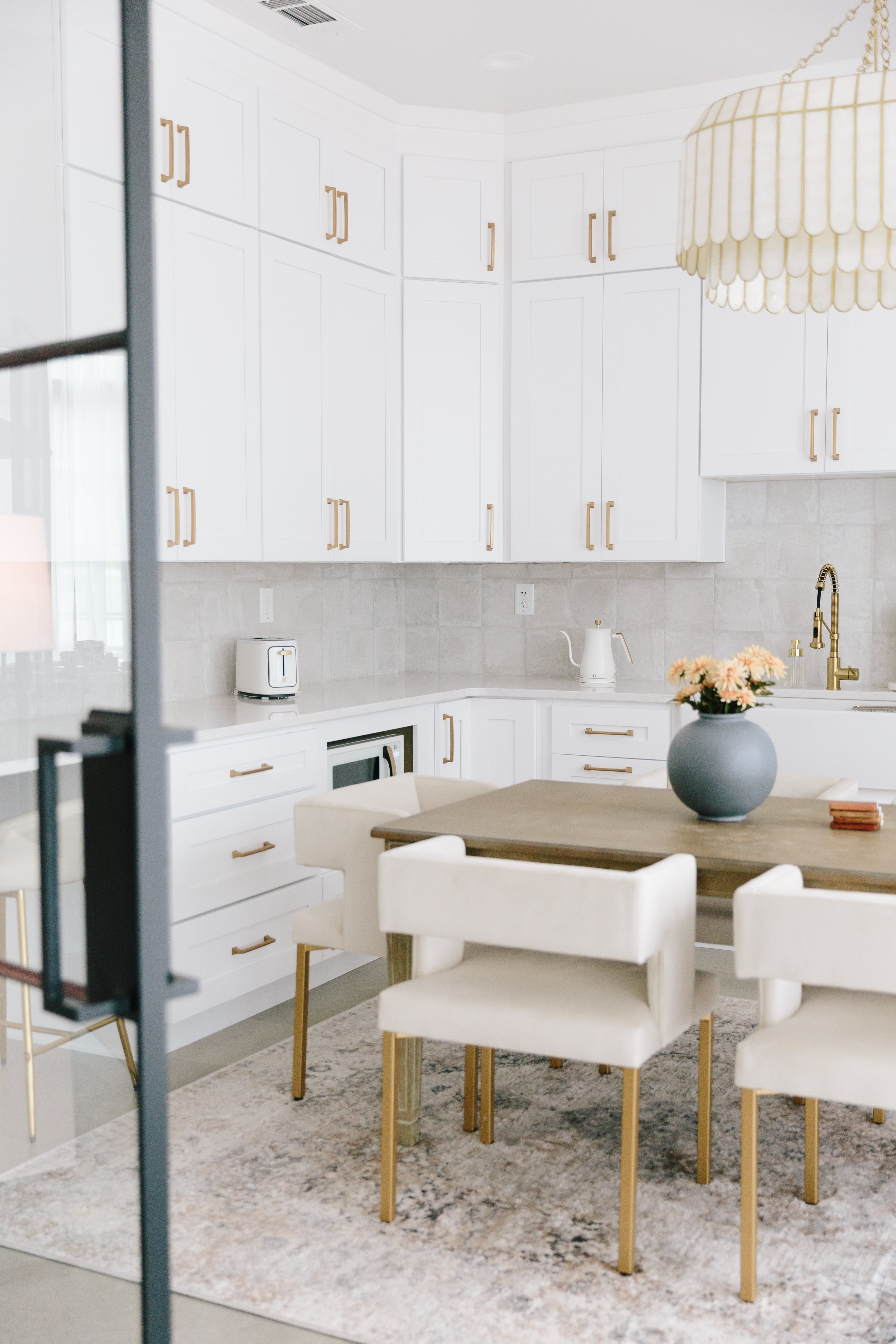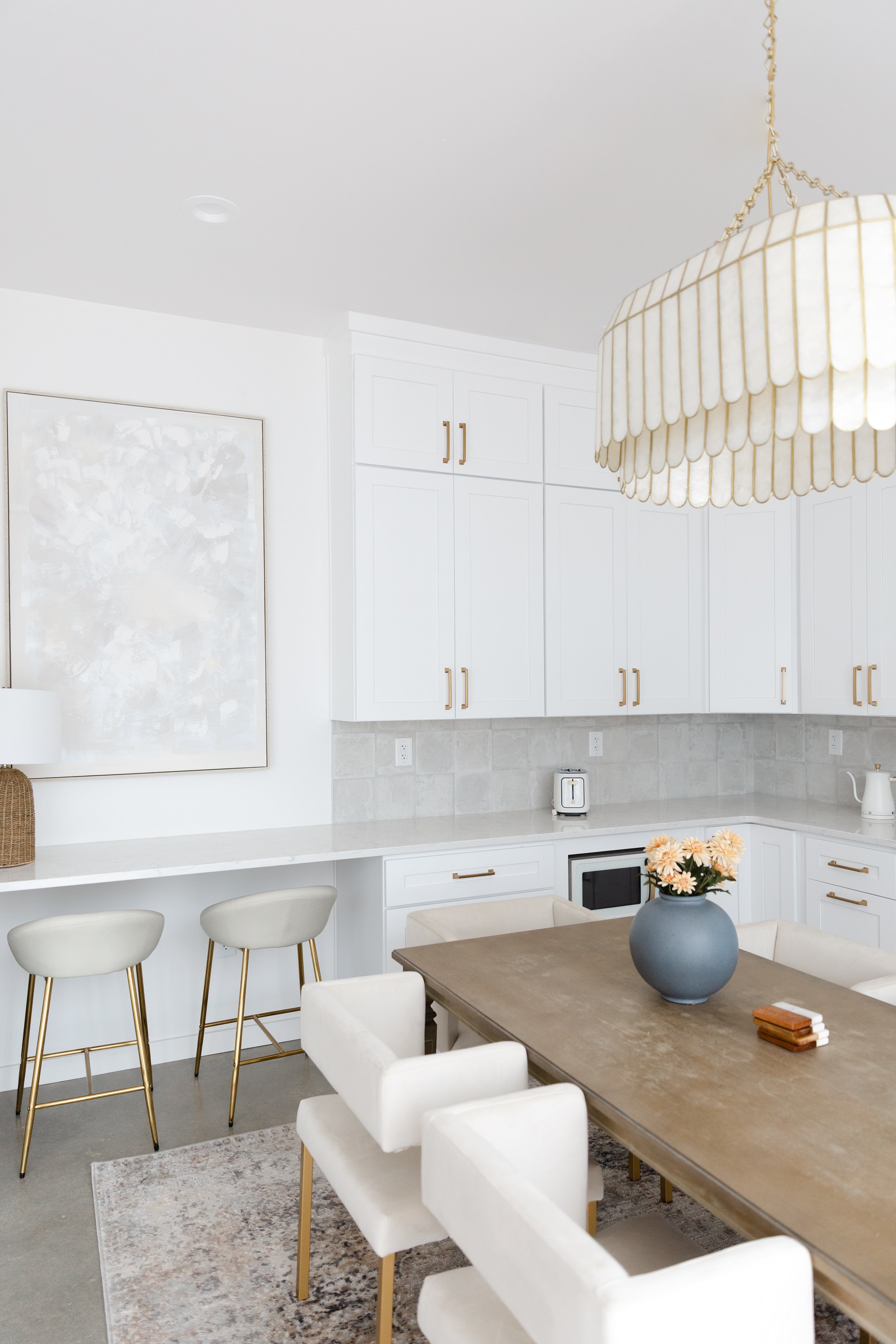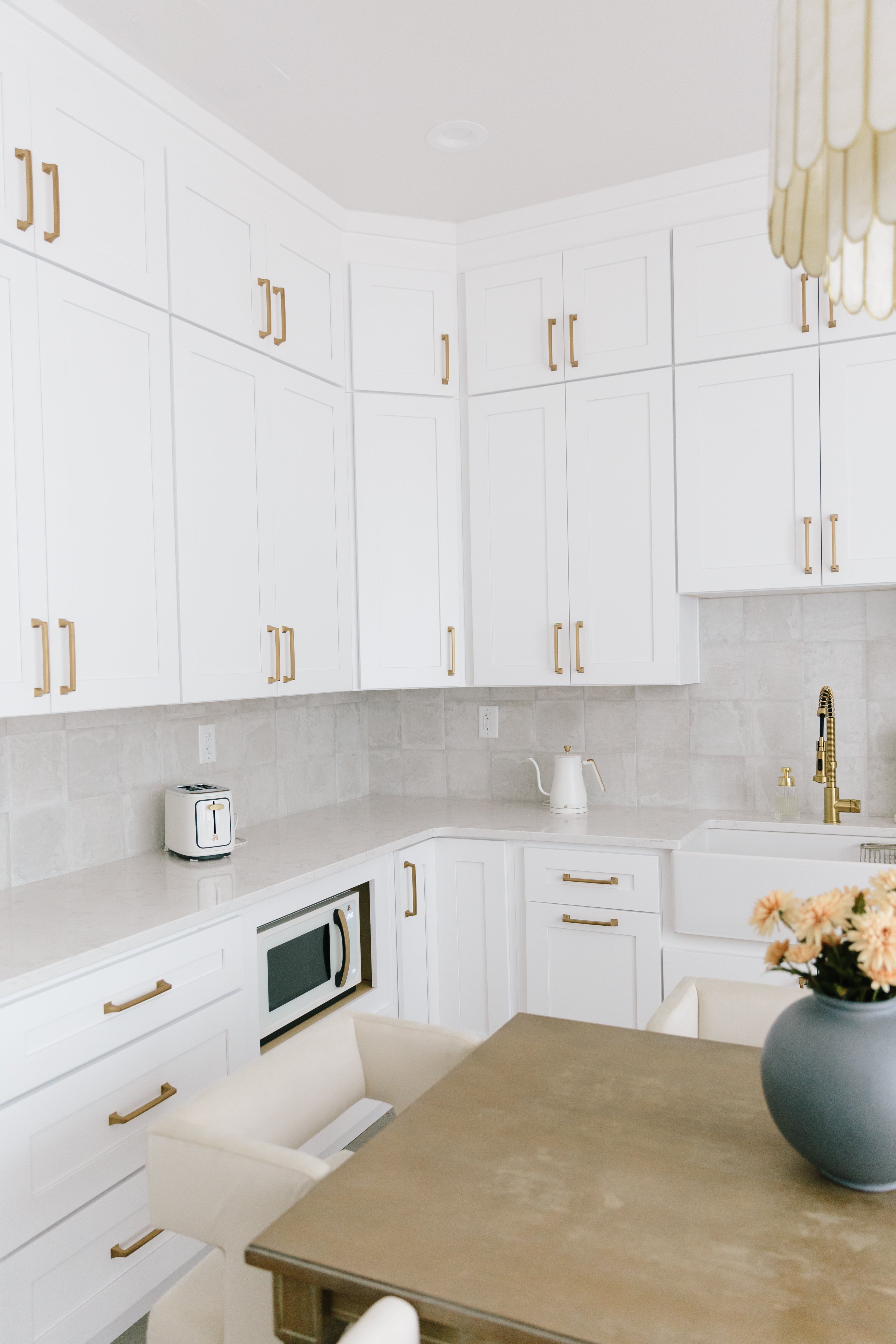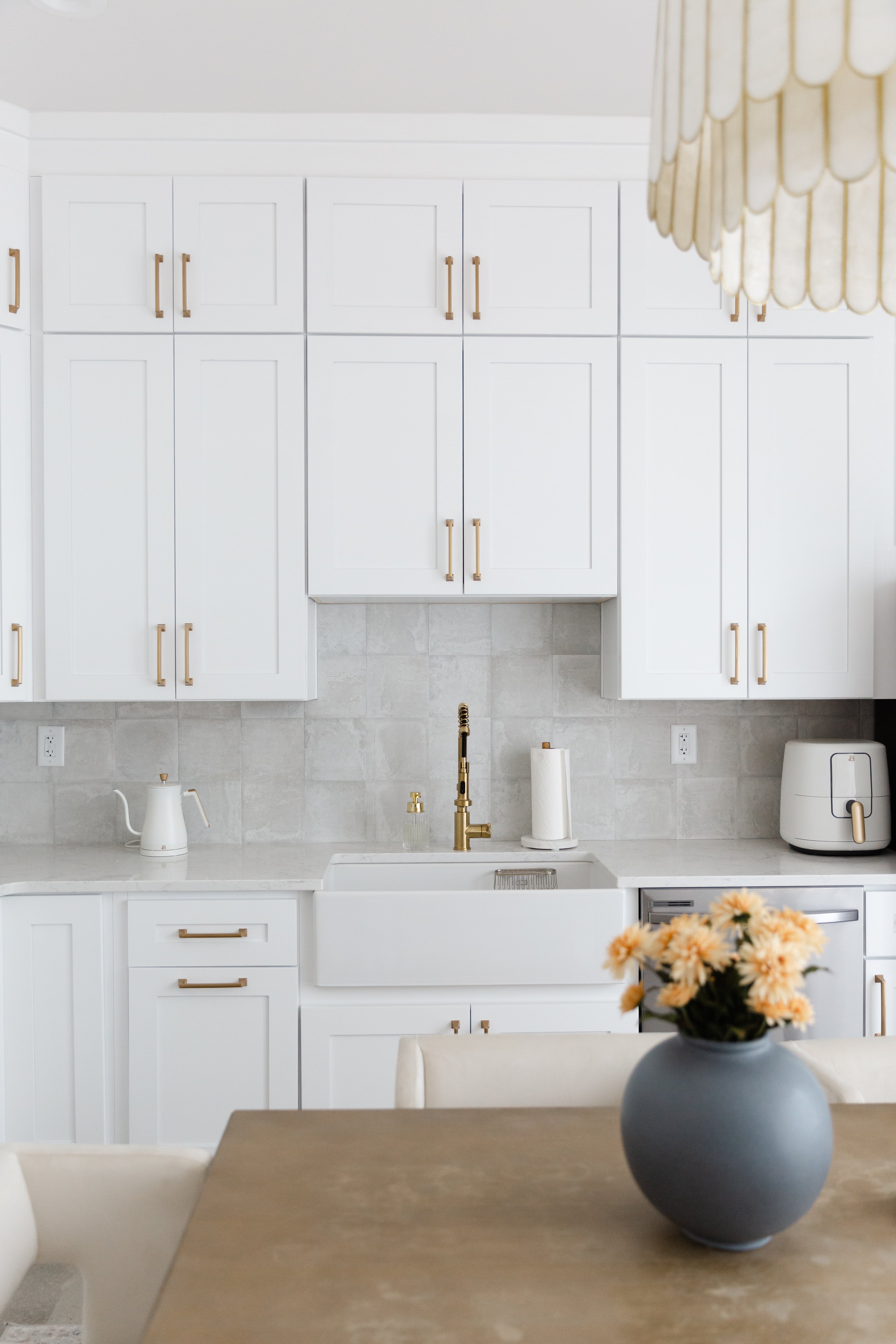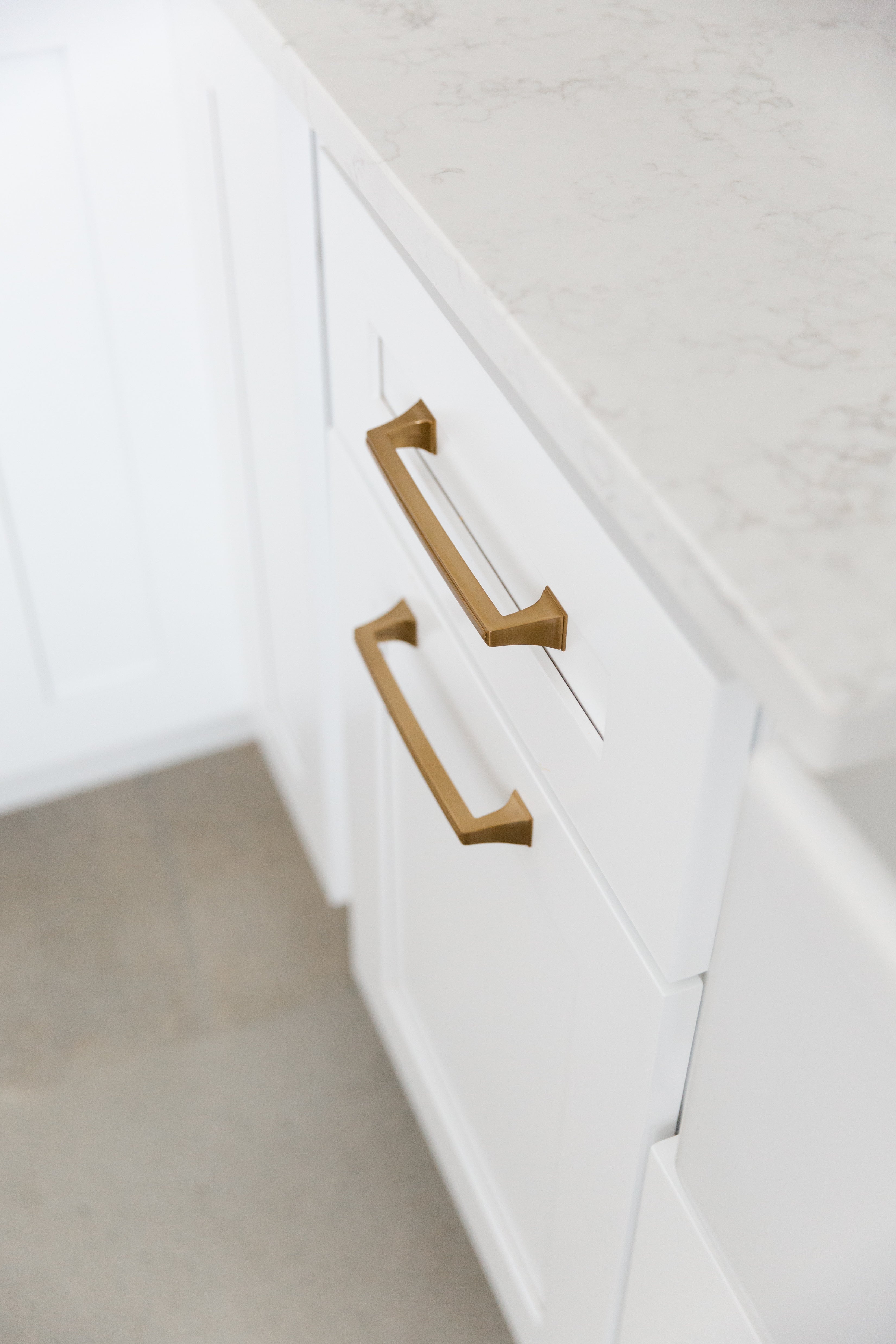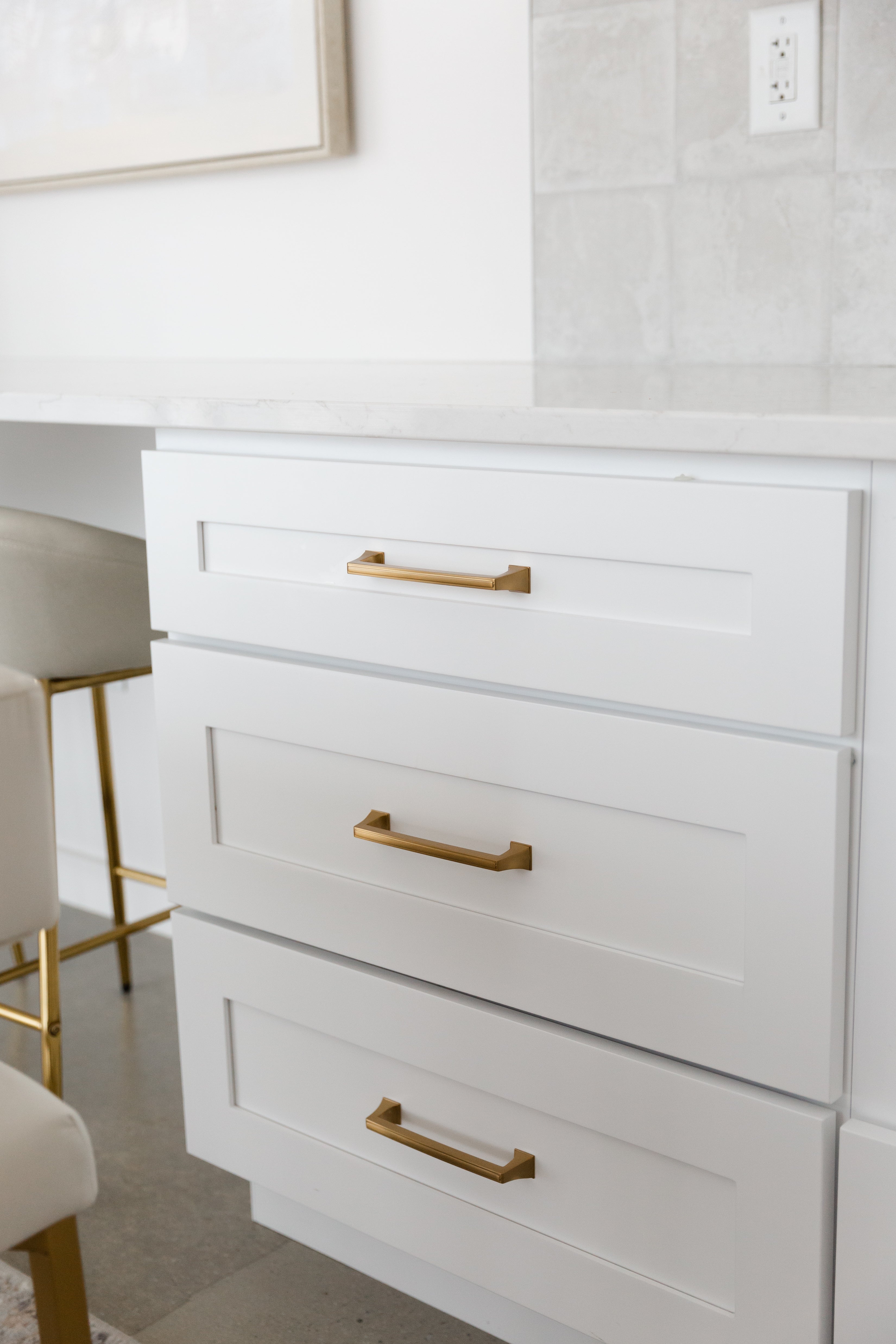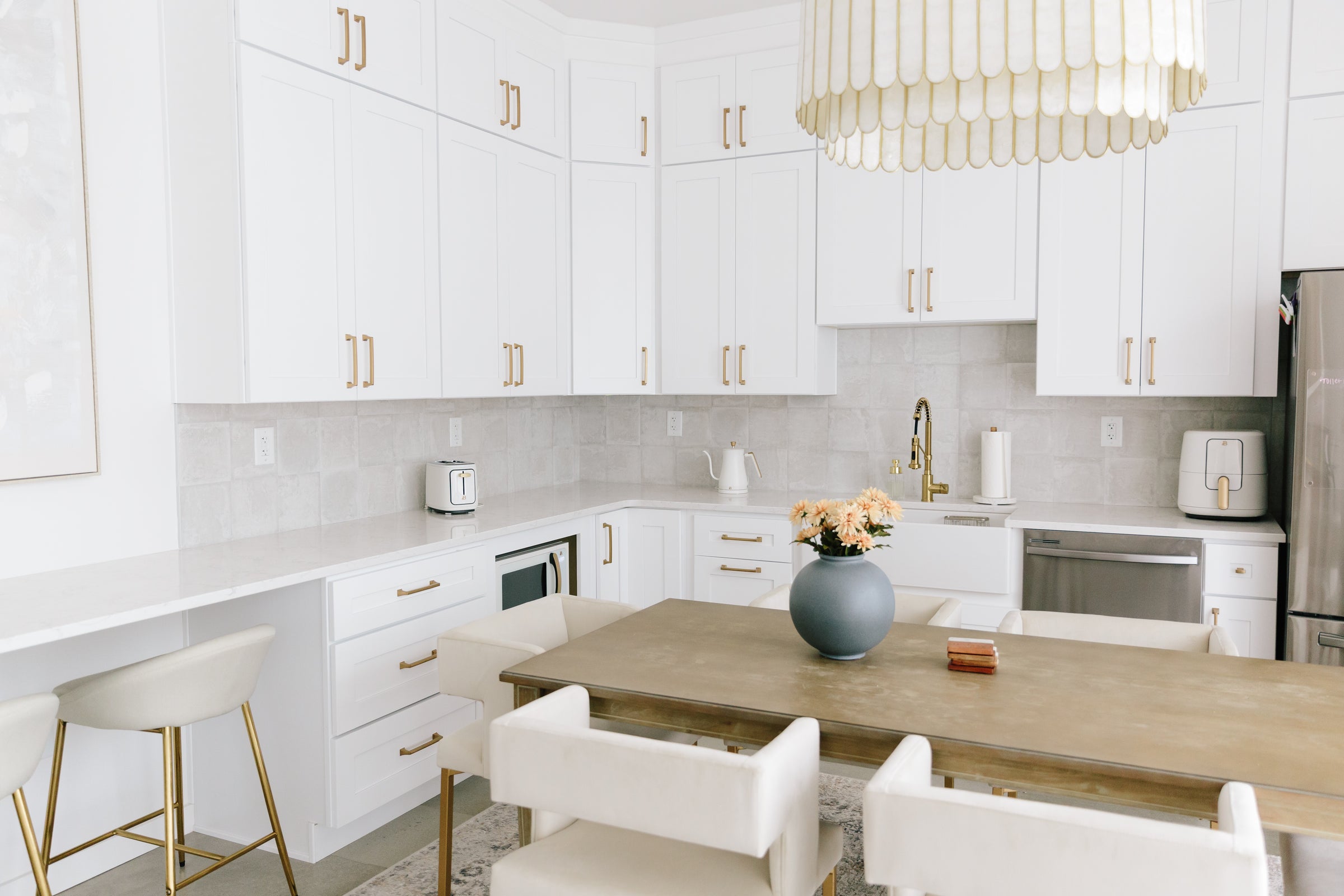 the 3d mock-up
Vision Planning
Finalizing the project details so our clients can feel confident they will love it from the start.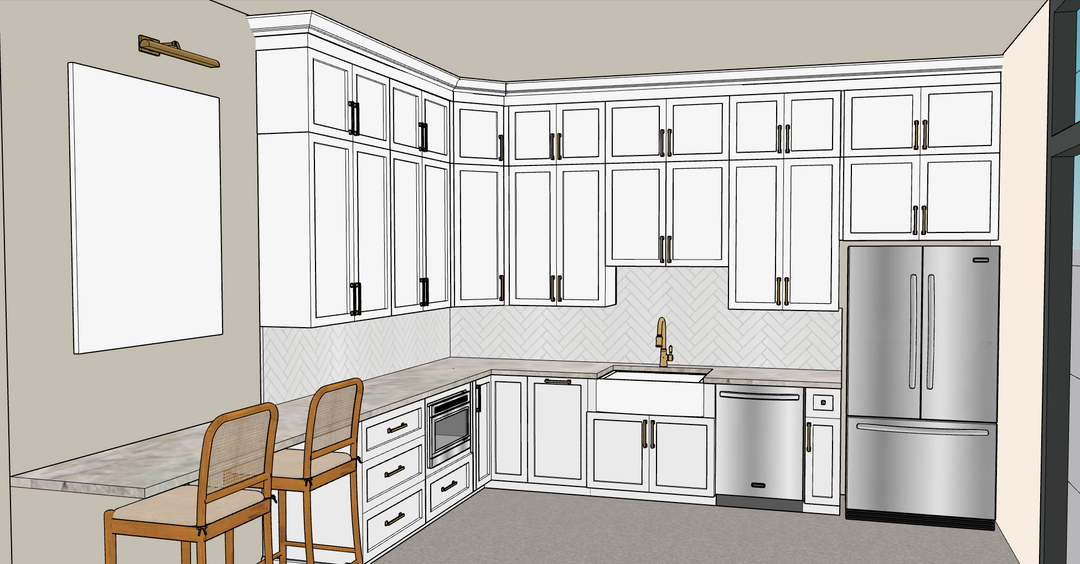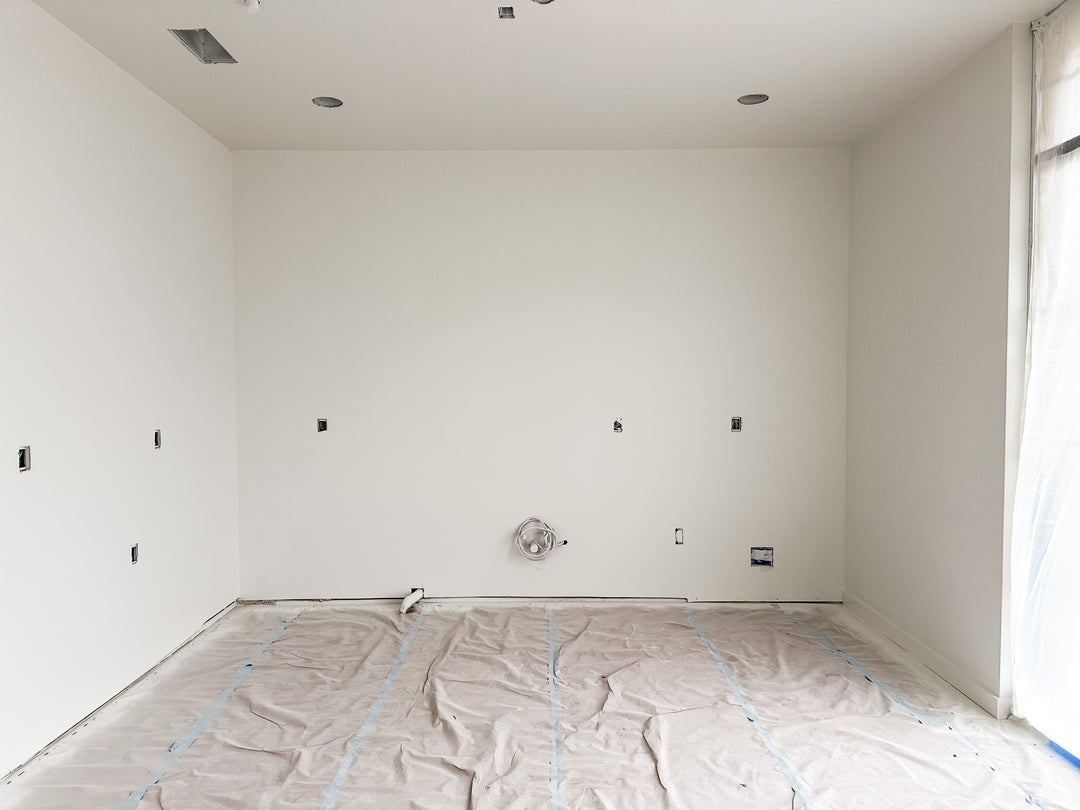 BEHIND-THE-SCENES
How It Started
Before & during the project install.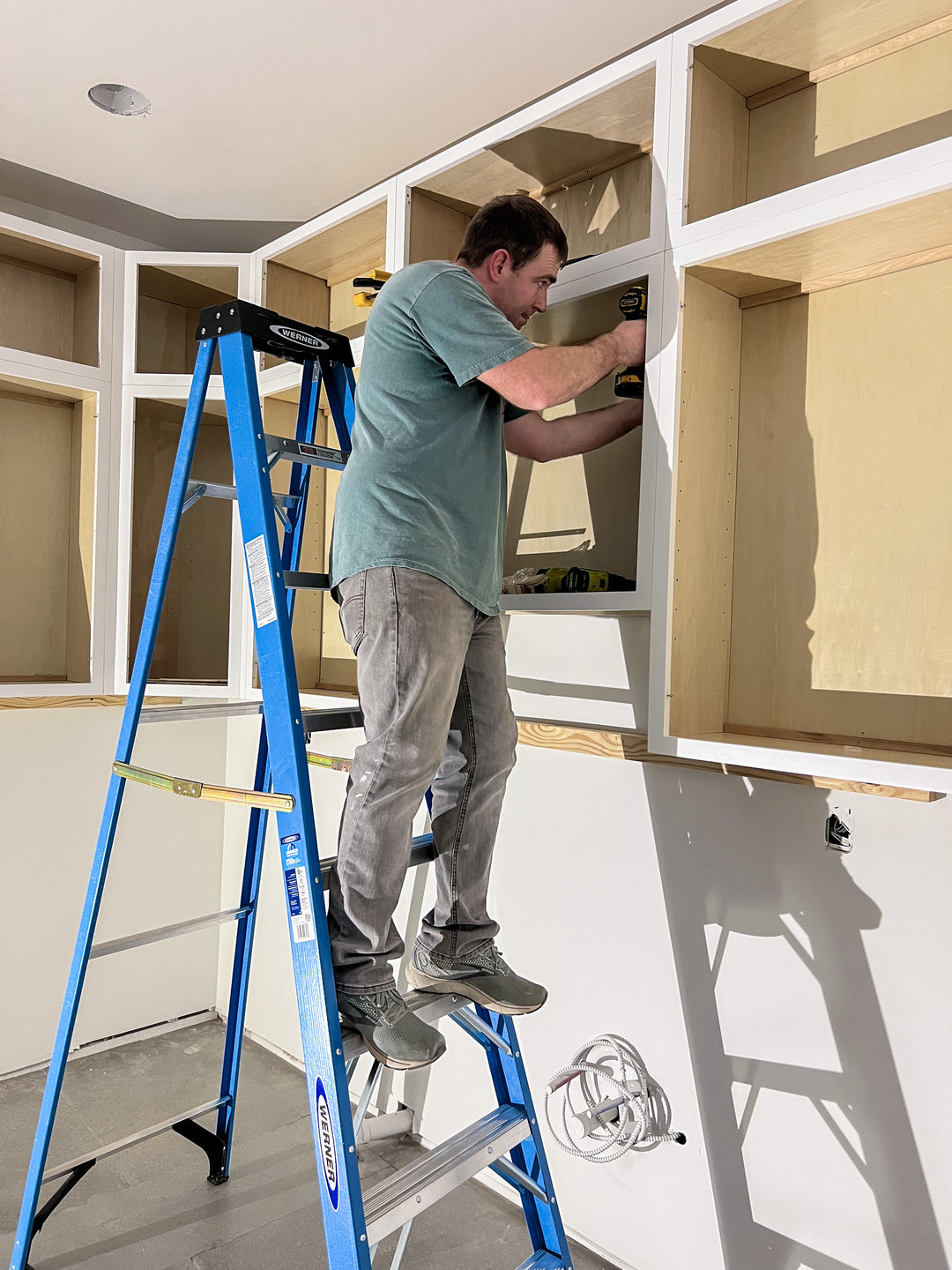 Hi, let's chat!

We're currently booking client projects for 2024 & can't wait to hear about the one you're dreaming up!